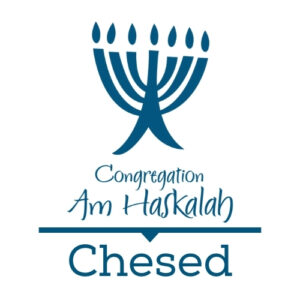 The word chesed means lovingkindness. The mission of the Am Haskalah Chesed Committee is to provide an organized channel through which the Members of the Congregation support each other during significant life events or extended illness.
We can provide help with:
Transportation to medical appointments, to visit a loved one in the hospital or in a home, to religious services, etc.
Help with meals, respite care for caregivers, etc.
Social visits to just talk, lift spirits, read newspaper or book, etc.
Provide info about community services and resources.
Other services requested that we are qualified and capable of delivering.
Please contact our Chesed Committee for help whenever needed.
Remember — no matter what kind of problem — you are never alone.