We are :: A friendly, caring, welcoming community :: Family activities and involvement :: A unique, dynamic Hebrew School :: Jewish holiday celebrations and Shabbat services with meaning and relevance :: Jewish learning on all levels in a supportive atmosphere :: Democracy and equality in all aspects of synagogue life :: Social, cultural and community events :: Open to people with diverse life situations, cultural backgrounds, sexual orientations, political philosophies and religious perspectives :: Welcoming to both traditional and non-traditional family units, specifically mixed-faith couples are encouraged to experience our nurturing environment and see the support that is available!


Our Rabbi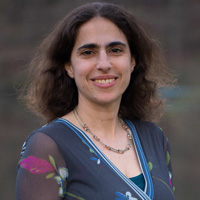 Read about our new spiritual leader, Rabbi Malkah Binah Klein, a community leader, ritual artist, and beloved teacher of Torah and spiritual practice. [Read more]



Join us at Passover for our community seder!
We offer a creative, interactive, yet traditional community seder. Sign up now for a unique and special experience for this year's Passover. (REGISTRATION IS NOW CLOSED) Seegers Union is located at 2400 Chew St, Allentown, PA 18104. For a campus map of Muhlenberg College, click here.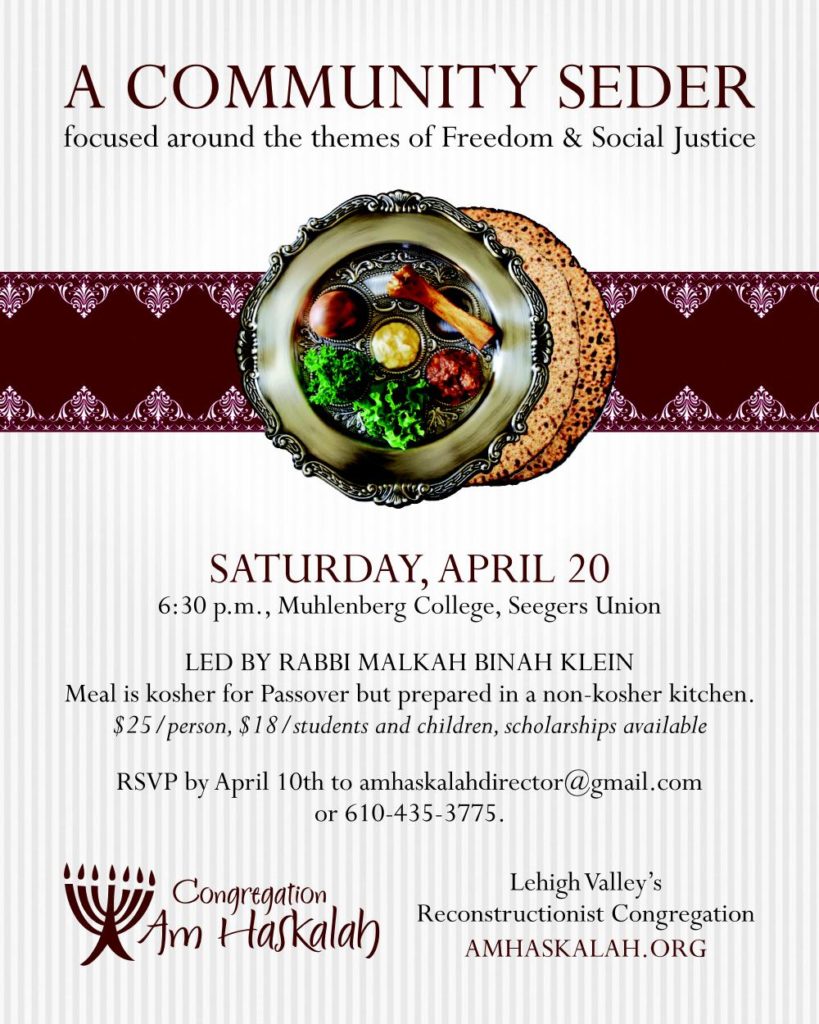 A Bissel of Torah
Every week our lay scholar, Joy Scott, uses her mad Torah skills and lets us know what the sages thought about the portion for the week. She gives us a wonderful launch pad from which to spring into our own personal interpretations that can enlighten our lives. [Read more]