We are :: A friendly, caring, welcoming community :: Family activities and involvement :: A unique, dynamic Hebrew School :: Jewish holiday celebrations and Shabbat services with meaning and relevance :: Jewish learning on all levels in a supportive atmosphere :: Democracy and equality in all aspects of synagogue life :: Social, cultural and community events :: Open to people with diverse life situations, cultural backgrounds, sexual orientations, genders, political philosophies and religious perspectives :: Welcoming to both traditional and non-traditional family units, specifically mixed-faith couples are encouraged to experience our nurturing environment and see the support that is available!


High Holiday Schedule
We will be meeting for the high holy days at the Allentown JCC again this year. Click here for directions. No tickets are necessary, and services are open to all.
9/29 Sun.  6pm         Erev Rosh Hashanah
9/30 Mon. 9:30am    Rosh Hashanah Day 1
                  1pm         Vegetarian Potluck Picnic & Tashlich
                                  at Cedar Beach – Rose Garden Pavilions
10/1 Tues. 9:30am   Rosh Hashanah Day 2
10/8 Tues. 6pm        Kol Nidre/Erev Yom Kippur
10/9 Wed. 9:30am   Yom Kippur morning & Yizkor 
                  5pm   Yom Kippur afternoon & Neilah 
                  7pm   Communal Breakfast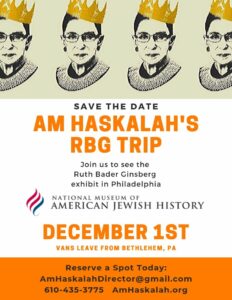 Our Rabbi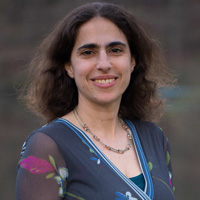 Read about our new spiritual leader, Rabbi Malkah Binah Klein, a community leader, ritual artist, and beloved teacher of Torah and spiritual practice. [Read more]



A Bissel of Torah
Every week our lay scholar, Joy Scott, uses her mad Torah skills and lets us know what the sages thought about the portion for the week. She gives us a wonderful launch pad from which to spring into our own personal interpretations that can enlighten our lives. [Read more]