Officers:
Risa Dorfman – Past President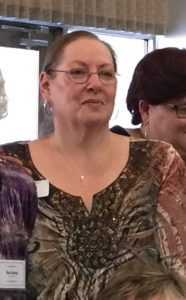 dorfman@gmail.com
Risa has been a congregant at Am Haskalah for over 4 years. She lives in Allentown having been active in Jewish life in Massachusetts and Alaska previously. Risa< was raised in northern New Jersey and achieved her Bat Mitzvah at 12. She has a deep love for Judaism, both religious and spiritual.
Risa's professional background has been in business management and development, marketing, sales, and training. She is currently an Associate at Harvard Risk Management Corp and promotes Legal Shield and ID Shield.products.
Risa is dedicated to keeping our congregation involved and happy, growing and learning, always welcoming newcomers, and sharing with our generous hearts and many talents.
Izzy Studzienko – Treasurer
izzy2@ptd.net
Board:
Hank Cedar
Elizabeth Fear
Anita Goldman
Jane Levine
Joy Scott

Joy has been a member of the Board of Am Haskalah for over 2 years.  She is the founder and former CEO of Scott-Levin, a publicly traded marketing/market research and consulting company serving the Pharmaceutical and Biotech senior executives. Her educational background includes a Bachelor's Degree in Mathematics (Temple University), Masters Degree in Mathematics (University of Pennsylvania), and a Ph.D in Mathematics from Harvard University.
David L. Smith, Ph.D.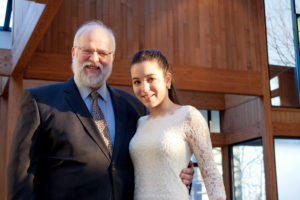 David has been a member of Congregation Am Haskalah since 1993, along with his wife Jenni Levy, and daughter Emma, who became bat mitzvah at the Congregation in 2013. He has served multiple terms on the Board, beginning in 1996 and served several terms as President of the Congregation between 2000 and 2010.  Since that time, he has chaired the Finance Committee and he returned to the Board in 2016.At Am Haskalah, David enjoys attending and leading services, leining Torah, occasional teaching, and eating delicious oneg and pot luck food. He sings occasionally with community choirs, both Jewish and secular.
Outside of the Congregation, David is a scientist and is the Edward & Inez Donley Senior Director of Science & Strategy at the Da Vinci Science Center.  There, he leads long term exhibit planning, strategic planning, and grant-based fundraising, as well as delivering professional development to teachers. He lives in the West End of Allentown and enjoys gardening, cooking, and tinkering.