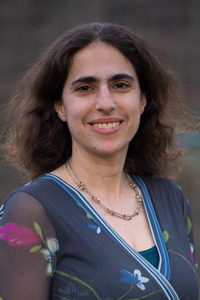 Rabbi Malkah Binah Klein is a community leader, ritual artist, and beloved teacher of Torah and spiritual practice.
Rabbi Klein has a gift for holding sacred space and supporting others in discovering their resilience, courage, and deep knowing.
She is a graduate of Harvard College and the Reconstructionist Rabbinical College and is an alumna of the Wexner Graduate Fellowship.
Rabbi Klein cultivates gentleness, authenticity, and courage in herself and in the communities she serves.
She blogs at thrivingspirit.org.
Rabbi Klein served as the spiritual leader of Congregation Am Haskalah from 2002-2009, and returned as our rabbi in 2018.